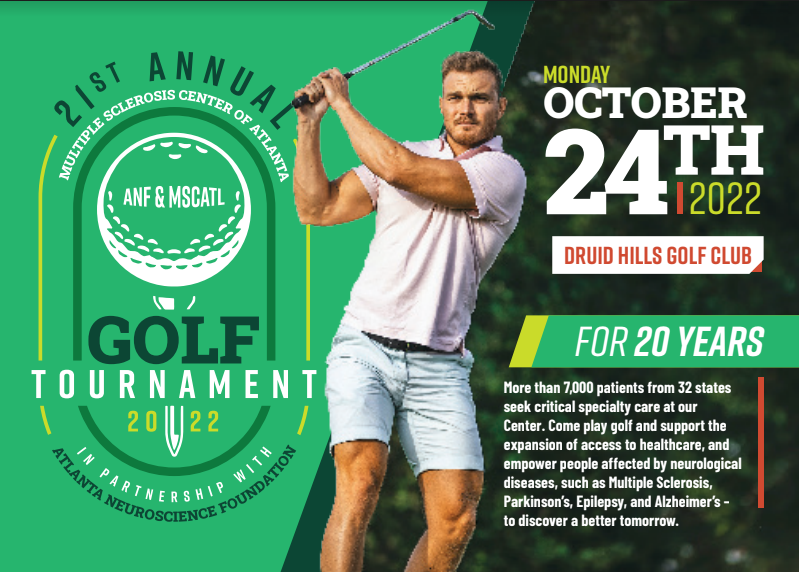 Annual Golf Tournament
More than 7,000 patients from 32 states seek critical specialty care at our Center. Come play golf and support the expansion of access to healthcare, and empower people affected by neurological diseases, such as Multiple Sclerosis, Parkinson's, Epilepsy, and Alzheimer's – to discover a better tomorrow. Join us in October for a fun day of golf at one of the most playable and challenging courses in Atlanta.
Interested in becoming a sponsor? Learn more about our sponsorship packages by contacting us at www.atlantaneuroscienfoundation.org, the philanthropic arm to ANI.
You can make a secure donation online today and designate the Golf Tournament.
22nd Annual ANI Golf Tournament