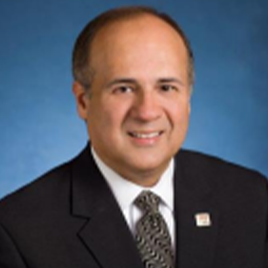 Rogelio (Roy) A. Rangel
Executive Director Atlanta Neuroscience Foundation
Roy Rangel will serve as the Executive Director of the Atlanta Neuroscience Foundation, the philanthropic arm of MSCA. Most recently, Roy served 18 years as President of the National Multiple Sclerosis Society – Georgia Chapter, located in Atlanta, Ga. Roy also served as Senior Vice President for the National Multiple Sclerosis Society, Lone Star Chapter, South Texas Region from 2000 to 2004.
Born and raised in San Antonio, Texas, Rangel is a 1983 graduate of St. Mary's University. He started a career in the not-for-profit sector with United Way of San Antonio and Bexar County in 1983 where he held several positions, including senior campaign associate. Rangel's 39 years of experience in non-profit management fall specifically in the areas of strategic planning and development, community engagement, board development, special events, fund development, public relations, marketing, and communications. He has served in leadership positions with Texas Mental Health Mental Retardation and as Executive Director for the Leukemia & Lymphoma Society of America. Rangel was also the Director of Corporate Development for the San Antonio Jewish Community Center (JCC). During his employment at the JCC, Rangel attended Our Lady of the Lake University where he received a Master in Business Administration in Healthcare Management with national honors.
Rangel is an alum of the 2013 Leadership Atlanta Class, a previous member of the Buckhead Business Association (BBA), Rotary Club of Buckhead, and a graduate of the inaugural 2009 Deloitte Leadership Class. In 2006, he completed the Grand Rounds Community Leadership Program at St. Joseph's Hospital in Atlanta, GA. Prior to moving to Atlanta, GA in 2004, Rangel was involved with numerous local, state, and national organizations. Roy resides in Atlanta, GA. In his spare time, he enjoys landscape design and working with families to liquidate their estates.