About World Neuroscience Day
World Neuroscience Day is an awareness campaign created by the Atlanta Neuroscience Foundation to inspire people living with neurological diseases like MS, Parkinson's, Epilepsy and Alzheimer's to highlight the need to maximize the advancement of treatment and diagnosis. To improve outcomes and quality of life for people living with neurological diseases through education and service.
Our Objective
To improve awareness globally, advocating for health care, education, and research into neurological disorders.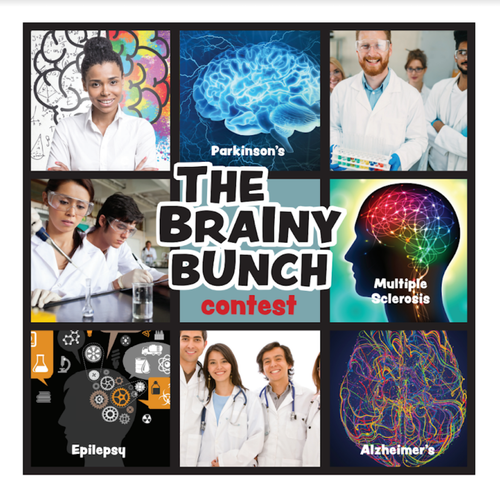 Open to High School and College age
The Brainy Bunch is a group of high school and college students who have made a commitment to building brain awareness through numerous mediums, including art, music, video, poster, and research. Sharing their interpretations of the brain will inspire others to make important contributions to the field of neuroscience.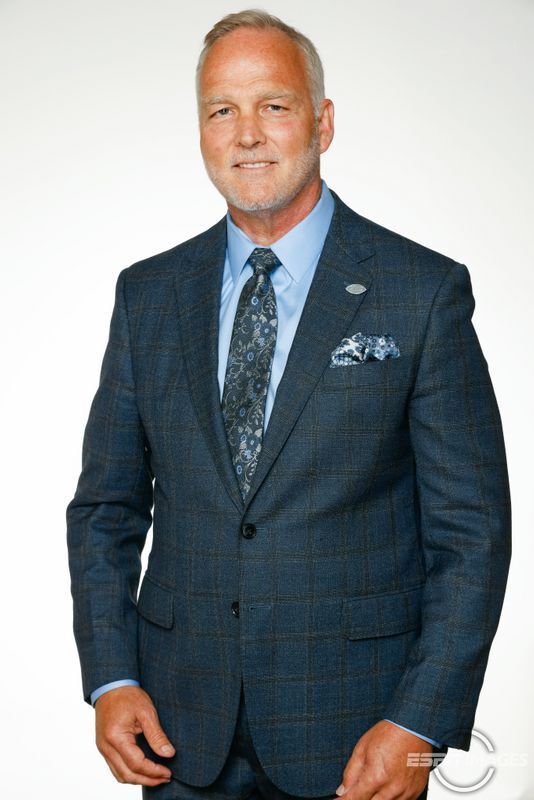 Coach Mark Richt - Keynote Speaker
Coach Mark Richt is a beloved college football coach, devoted husband and father, motivational speaker, philanthropist and author. Coach Richt served as the head football coach for the University of Georgia and the University of Miami for 18 seasons. Throughout his career his teams won two SEC championships, five SEC division championships and one ACC division title. He was a two-time SEC coach of the year, the 2017 ACC coach of the year, and recipient of the 2017, Walter Camp national coach of the year award. He was recently inducted into the 2023 Peach Bowl Hall of Fame and the 2023 Georgia Sports Hall of Fame. In December he will become a member of the College Football Hall of Fame for the 2023 class.
CONTEST GUIDELINES:
Only original work will be accepted
All entries will become the property of Atlanta
Neuroscience Foundation and may be displayed at the ANF Conference
Videos should not be more than 3-4 minutes in length (Ex: A day in the life of someone with MS or Parkinson's, etc.)
Research papers should be 5-7 pages long, double spaced, 12pt font.
Submit your entry in pdf, jpeg or vector file format and mail or hand deliver original artwork to: ATLANTA NEUROSCIENCE FOUNDATION 3200 DOWNWOOD CIRCLE, NW, SUITE 550 ATLANTA, GA 30327
HIGH SCHOOL:
1st Place $500
2nd Place $250
3rd Place $100
COLLEGE:
1st Place $1,000
2nd Place $500
3rd Place $300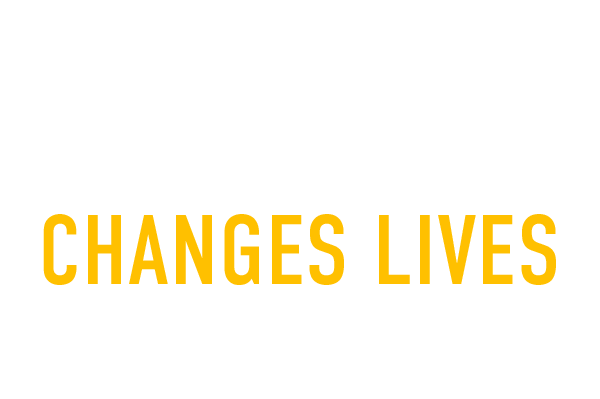 Corporations that invest human and financial resources to help people with neurologic diseases and disorders to discover a better tomorrow become part of Atlanta Neuroscience Foundation's family.
By contributing millions of dollars annually in cash and in-kind support, our corporate partners enable the Foundation to raise critical funds, cost effectively underwrite research, and expand programs serving patients with neurologic conditions.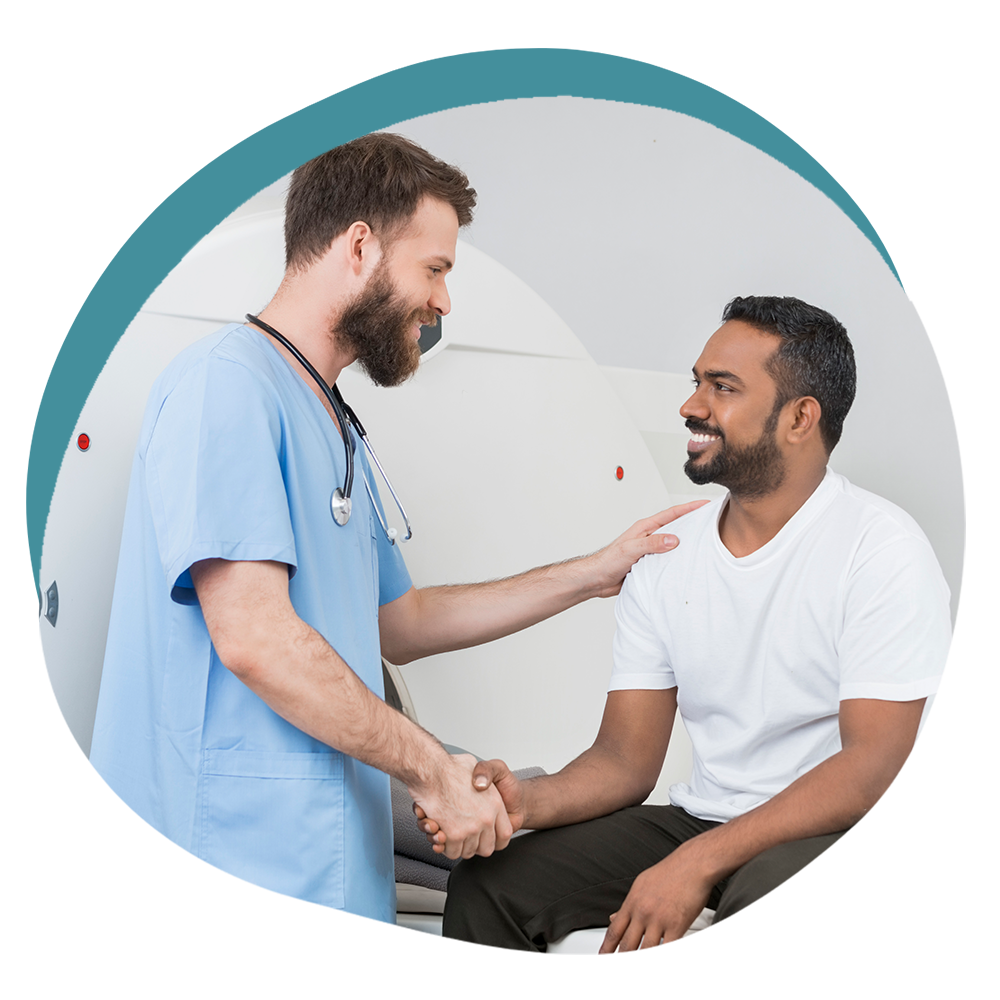 Passion and impact strategic goals
Everyone will have access to comprehensive healthcare services focused on producing the best outcomes at affordable costs.
Greater awareness, resources, and tools to enable timely treatment and diagnosis of neurological diseases.
Everyone, regardless of disparities; be it geographic location, socio-economic status, race/ethnicity, will have access to and receive high quality care.
The voices of people affected by neurological diseases are heard and drive change wherever it is needed.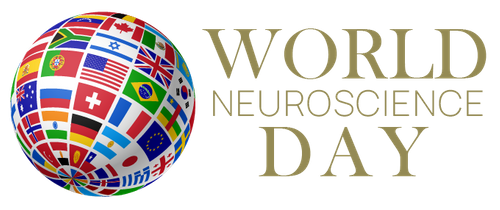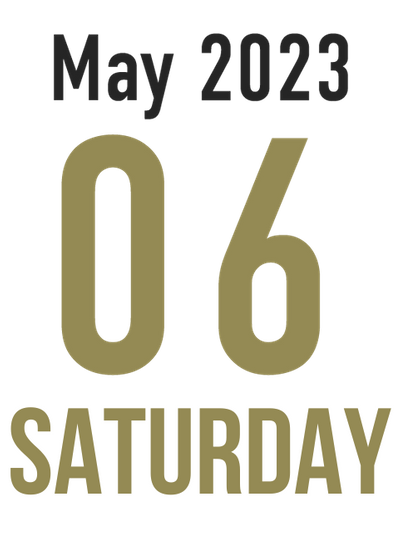 World neuroscience day Schedule:
8:00 AM – 9:00AM Registration and Exhibitors
9:15AM – 10:15AM Opening General Assembly
BREAKFAST
A conversation with Mark Richt, Former UGA Football Coach
Room Location: Grand Ballroom 1 & 2
10:30AM – 11:45AM Morning Breakout Sessions
Topic: Parkinson's/Movement Disorders
Presenters: Joash T. Lazarus, MD, Atlanta Neuroscience Foundation | Hilarie C. Tomasiewicz, MD, Ph.D., Director, Functional Neurosurgery, Wellstar | John Tumeh, MD, Psychiatrist Specialist, Foundation Psychiatry
Room Location: Buckhead Ballroom 1
Topic: Epilepsy
Presenter: Lawrence G. Seiden, MD, Atlanta Neuroscience Foundation
Room Location: Buckhead Ballroom 2
Topic: Multiple Sclerosis
Presenter: Jeffrey B. English, MD, Medical Director, Atlanta Neuroscience Foundation | Terry Hord, Patient, Co-Founder of Twins Coast to Coast
Room Location: Grand Ballroom 3
Topic: Alzheimer's Disease
Presenter: Douglas S. Stuart, MD, Atlanta Neuroscience Foundation
Room Location: Cascade
11:45 AM – 12:15 PM Exhibitors
12:15 PM – 1:15 PM Luncheon – Brain Health Initiative: Global Impact
Presenters: Nikki Win, Medical Team Lead, US Medical Affairs, Scientific Strategy & Collaborations, Genentech | Mikele Epperly, PhD, Global Integrated Program Leader, Brain Health, Roche | Patty Francis, MD, President of the Neurological Association of South Africa | Harris Eyre, MD, PhD, Brain Capital Alliance | Joash T. Lazarus, MD, Neurologist, Atlanta Neuroscience Institute
Moderator: Joash T. Lazarus, MD, Atlanta Neuroscience Institute
Room Location: Grand Ballroom 1 & 2
1:30 PM – 2:45 PM Afternoon Breakout Sessions
Topic: Health Equity: Influence, Attitudes and Actions
Presenters: Mitzi Joi Williams, MD, Founder & CEO, Joi Life Wellness Center | Juny Simpson, Head of Health Equity, Customer Engagement, Genentech | Loren R. Lane, MBA, Head of Innovation HR Engagement and Inclusion Relationship Management | Global DE&I Office, EMD Serono | Todd D. Ellis, PhD, Principal, MidSouth Hub Advisory Market Leader, KPMG Management Consulting |
Partners: Joi Life Center | Genentech Pharmaceuticals | EMD Serono
Room Location: Buckhead Ballroom 2
Topic: Exercise and Parkinson's: What You Need to Know!
Presenter: Dr. Amy Morse, PT, DPT, Co-Founders Synapse NeuroRehab and Wellness
Partner: American Parkinson's Disease Association
Room Location: Buckhead Ballroom 1
Topic: Genetics in Parkinson's
Presenter: Kisha Janelle Young, Ph.D, MD WellStar Neuro Care
Partner: Parkinson's Foundation
Room Location: The Library
Topic: Epilepsy on Mindfulness
Presenter: Rakale Collins Quarells, PhD Professor of Community Health and Preventive Medicine Associate Director, Prevention Research Center Member, Cardiovascular Research Institute Morehouse School of Medicine
Room Location: Cascade
Topic: Multiple Sclerosis: Experience the Healing Power of Adventure
Presenter: Michael Neustedter, Director, Partnerships and Recruitment, First Descents | Out living it | Emily Reilly - First Descents Ambassador | Therese O'Hara - First Descents Athlete
Partner: First Descents
Room Location: Grand Ballroom 3
Topic: Alzheimer's Health & Wellness
Presenter: Douglas S. Stuart, MD, Neurologist, Atlanta Neuroscience Foundation Andy Isakson, President, Isakson Living
Partner: Atlanta Neuroscience Institute and Isakson Living Center
Room Location: Peachtree
3:00 PM – 3:15 PM Beverage and Snack Station
Room Location: Grand Ballroom 1 & 2
3:15 PM – 4:00 PM Closing General Assembly
Awards and Recognition
Room Location: Grand Ballroom 1 & 2
World Neuroscience Day
In partnership with Atlanta Neuroscience Foundation
Investing for Impact
Underwriting and Sponsorship Opportunities
World Sponsor $100,000
Logo placement on all retractable "Sponsored By" banners prominently displayed at event site

Naming rights and prominent display of logo on World Neuroscience Day Dinner with the Docs

6 representatives at Dinner with the Docs

Representative introduction of guest speaker at Luncheon (General assembly)

Representative Introduction of Keynote Speaker at Luncheon

Presentation representative at Awards and Recognition (Closing Ceremony)

Logo and message/interview soundbite on World Neuroscience Day video

Name and logo on social media and publicity in print & electronic collateral; including linked logo on website, event material.

Exhibit display at World Neuroscience Day Conference

Brand recognition as World Sponsor at the World Neuroscience Day conference

Logo on all PowerPoint slide decks

Additional benefits may be negotiated and tailored to company's marketing strategies
Platinum Sponsor - $50,000
Logo placement on all retractable "Sponsored By" banners prominently displayed at event site

Prominent display of logo on World Neuroscience Day Dinner with the Docs

4 Representatives at Dinner with the Docs

Representative Introduction of guest speaker at Breakfast (General assembly)

Logo and message/interview soundbite on World Neuroscience Day video

Name and logo on social media and publicity in print & electronic collateral; including linked logo on website, event material.

Exhibit display at World Neuroscience Day Conference

Brand recognition as Platinum Sponsor at the World Neuroscience Day conference

Logo on all PowerPoint slide decks

Additional benefits may be negotiated and tailored to company's marketing strategies
Gold Sponsor $30,000
Logo placement on all retractable "Sponsored By" banners prominently displayed at event site

Prominent display of logo on World Neuroscience Day Dinner with the Docs

Two representatives at Dinner with the Docs

Representative Introduction of guest speaker at Closing Ceremony (General assembly)

Logo placement on World Neuroscience Day video

Name and logo on social media and publicity in print & electronic collateral; including linked logo on website, event material.

Exhibit display at World Neuroscience Day Conference

Brand recognition as Gold Sponsor at the World Neuroscience Day conference

Logo on all PowerPoint slide decks

Additional benefits may be negotiated and tailored to company's marketing strategies
Silver Sponsor $20,000
Logo placement on all retractable "Sponsored By" banners prominently displayed at event site

Prominent display of logo on World Neuroscience Day Dinner with the Docs

Two representatives at Dinner with the Docs

Logo placement on World Neuroscience Day video

Name and logo on social media and publicity in print & electronic collateral; including linked logo on website, event material.

Exhibit display at World Neuroscience Day Conference

Brand recognition as Silver Sponsor at the World Neuroscience Day conference

Logo on all PowerPoint slide decks

Additional benefits may be negotiated and tailored to company's marketing strategies
Bronze Sponsor $10,000
Logo placement on all retractable "Sponsored By" banners prominently displayed at event site

Prominent display of logo on World Neuroscience Day Dinner with the Docs

One representative at Dinner with the Docs

Name and logo on social media and publicity in print & electronic collateral; including linked logo on website, event material.

Exhibit display at World Neuroscience Day Conference

Brand recognition as Bronze Sponsor at the World Neuroscience Day conference

Logo on all PowerPoint slide decks

Additional benefits may be negotiated and tailored to company's marketing strategies
Display Sponsor $5,000
Logo placement on all retractable "Sponsored By" banners prominently displayed at event site

Prominent display of logo on World Neuroscience Day Dinner with the Docs

Name and logo on social media and publicity in print & electronic collateral; including linked logo on website, event material.

Brand recognition as Exhibit Display at World Neuroscience Day Conference

Logo on all PowerPoint slide decks

Additional benefits may be negotiated and tailored to company's marketing strategies
UNDERWRITING & SPONSORSHIP OPPORTUNITIES
For More Information:
Roy A. Rangel, Executive Director
Atlanta Neuroscience Foundation
3200 Downwood Circle, NW, Suite 550
Atlanta, GA 30327
Organization Tax Classification and Tax ID Number: 501c3 / 84-5179182